Features
Made for power users
Notorious can be controlled entirely with your keyboard. No need to move your hand to the mouse, just open it up and dump your brain.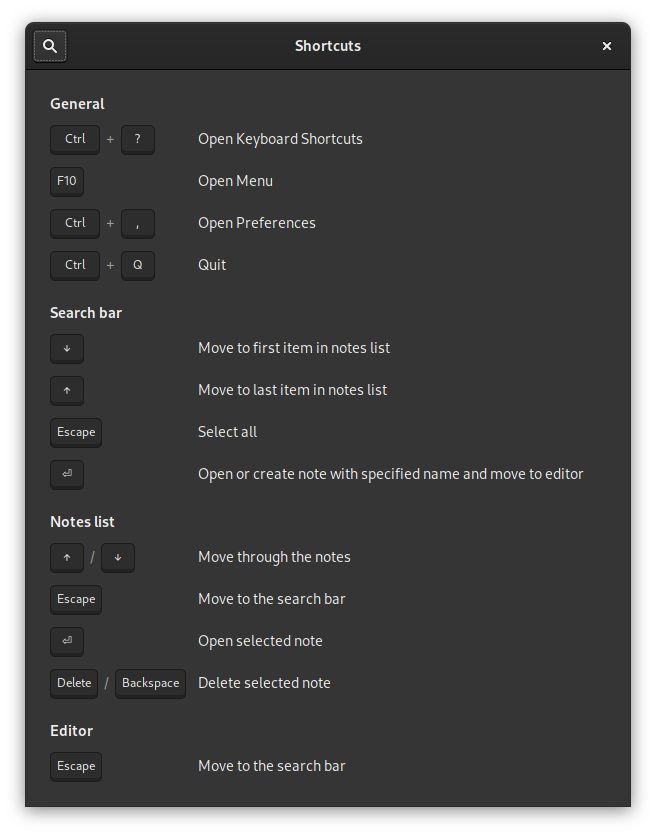 Markdown powered (if you want to)
Many like to use Markdown to write their notes. Heck I even use it on paper nowadays. In Notorious you can write your notes however you want, but if you like Markdown, you can easily enable syntax highlighting.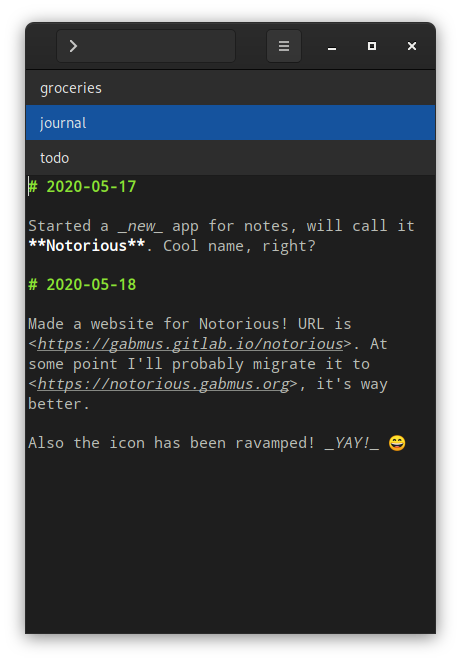 Dark mode
I love dark mode. Who doesn't?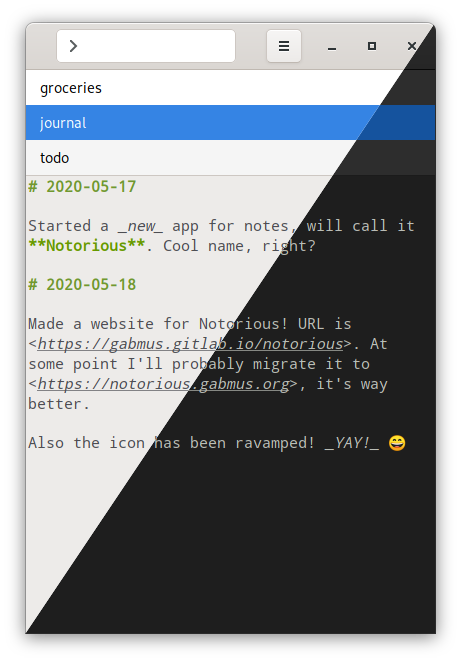 Autosave
No need to worry about saving. When you change note or exit the app whatever you wrote gets automatically saved.
No sync
No need for cumbersome online sync features. Just choose a folder on your disk and that's it. Of course nothing stops you froms syncing that folder with your service of choice. Complete freedom!